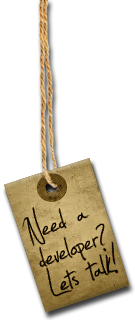 This tutorial will show you how to embed and upload Flash SWF file in post of Google Blogger
for FREE
.
Live Example
CLICK ON PHOTO TO SHUFFLE
LET'S START ....
FIRST STEP:
All you need is FLASH swf file. You can create your file/slideshow/banner/etc with many software like:-
Adobeflash free trial
FlashSlideshow Maker
Flash slideshow maker
Aleo Flash Intro Banner Maker
FlashSlideshow Maker
etc

SECOND STEP:
2a. Create free account with Dropbox free service.
Dropbox (Dropbox is a free service that lets you bring your photos, docs, and videos anywhere and share them easily.)
Check your email

(that you have registered with) and follow instructions.
2b. Install Dropbox for your desktop (optional)
• Download and install Dropbox.
• Any file you place in your Dropbox folder will automatically save to all your computers,
phones and even the Dropbox website!
• Downloading Dropbox also lets you easily share docs and photos, and work together
with friends.
2c. Log in to your Dropbox account. This will ask you to verify your account by
sending verification email to your provided email for your Dropbox account.
2d. After verification log in to your account and
Do as following:
Go to Dropbox (left side) and then to public Folder
In Public Folder Go to upload and upload your
Flash .swf File
After you done with uploading. Select your uploaded file
and go to Copy public Link and copy it
If this tutorial helped you then please leave a comment, inspiration for OTHER TUTORIALS!!! :-)
19 comments